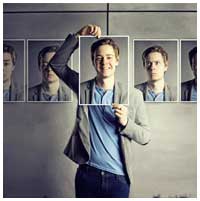 "When we are no longer able to change a situation, we are challenged to change ourselves."
Author and Physician, Viktor Frankl
"The bad new is time flies. The good news is that you are the pilot."
Michael Altshuler
Most people don't have the time or money to invest in years of therapy and get nowhere.
My approach is direct, active, practical and focuses on solutions that work. I draw from cognitive behavioral therapy (CBT), solution-focused brief therapy (SFBT) and family systems therapy approaches. Cognitive behavioral techniques address your thought processes, negative thinking and cognitive distortions. Cognitive behavioral therapy also helps to address mood issues and works on decreasing depression and anxiety. When using techniques from the solution-focused approach, we work together on creating strategies for solutions while de-emphasizing the problem. Family systems therapy focuses on your role within your family and looks at your family system as a whole.
I can also help you if you are struggling with any of the following issues:
• Depression
• Addictions
• Lack of motivation
• Low self-esteem
• Anxiety
• Anger
• Grief
• Stress management
• Relationship difficulties
• Communication problems
• Lack of self confidence, shame or guilt
• Chemical dependency
• Parenting challenges
• Divorce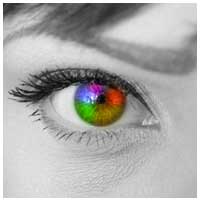 "When I focus on what is a good day, I have a good day, and when I focus on what is bad, I have a bad day. If I focus on a problem, the problem increases, if I focus on the answer, the answer increases."
Author Unknown
COGNITIVE BEHAVIORAL THERAPY
Cognitive behavioral therapy (CBT) is a form of therapy that focuses on the relationship between thoughts, feelings and behaviors. Research has shown that CBT is the most effective form of psychotherapy to address symptoms of depression and anxiety as well as many other disorders. CBT focuses on the present and is more time limited and solution focused. You will learn specific skills that can be used for the rest of your life, such as evaluating how realistic your thoughts are, identifying distorted thinking, modifying behaviors and changing your mood.
WHAT WILL YOU NEED TO DO?
1. Goal setting: We will work together on setting goals. Ask yourself: "What differences would I like to see in myself by the end of therapy?" Think about what symptoms have been bothering you and what areas of your life you would like to improve.

2.Homework: Homework outside of sessions is an important part of our work together. Be prepared to do work outside of each session.
HOW WILL YOU KNOW IF THERAPY IS WORKING?
You will notice a decrease in your symptoms within a few weeks of therapy, or even sooner, if you have been faithfully attending sessions and doing the suggested homework between sessions and on a daily basis. This approach to therapy is not delving into the past, but rather focuses on your thought patterns and teaches you new tools to change those patterns, ultimately improving your thoughts, behaviors and feelings.